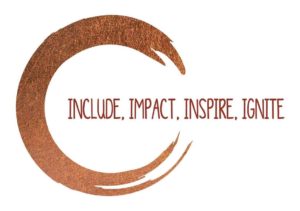 A lot of folks I work with ask me what they can do differently to communicate with more consciousness and intentionality–especially across difference (race, gender, ethnicity, generation, sexuality, body-type, etc.).
A lot of leaders also ask how they can shift the culture and support their team members to speak with less judgement and act with more intentionality and thoughtfulness before making assumptions about other people's experiences.
I often say, model what you hope to see. Show them what it looks like to engage with that level of thoughtfulness. Share your process.
Be the change.
In a recent blog, I explored the notion of Intention Deficit Disorder. I shared that there are specific intentional strategies we can utilize to interrupt particular patterns of discourse, and they require a different level of mindfulness and preparation. We address this in our upcoming SPARK Leadership Coaching program.
Today, I walk you through an intentional reflective process using the S.P.A.R.K. acronym as a tool for communicating with more intentionality:
S: Show up fully
We all have biases–unconscious and conscious. When you are willing to show up fully, and explore your biases, you are more likely to be intentional with your words and actions, and therefore really understand those who have differing values from you.
P: Pause
To avoid Intention Deficit Disorder, tune in and notice what's coming up for you, body language of yourself and the other person, if you are truly listening or just feeling triggering and needing to respond?
Setting intention around communication is so critical, especially under the stress and strain from our current socio-political landscape. Neuroscience research suggests that being in a state of distress can lead to unclear thinking and unkind behaviors, so this pause is essential.
A: Ask
Rather than assuming someone else's truth, ask a question. There are many different ways people communicate.
Being mindful and open to really listening (after asking) can generate better questions and drive better communication.
R: Respect Multiple Perspectives
Seek out different points of view. Be willing to truly listen to other perspectives.
Stay curious and committed to remaining present and engaged–especially when someone has a different way of approaching the task at hand.
K: Kindly expect Messiness
When triggered and experiencing tension and physiological distress, be kind to yourself in the moment, don't feel pressured to respond right away. One deep breath is often enough space to de-escalate mounting tension.
Remember, when you clean out a messy closet, the mess has to come out of the closet in order to get cleaned out and sorted. Working with pain, discomfort, and even trauma gets messy. That's okay. Be intentional, compassionate, vulnerable, and loving. Sometimes it is okay not to know the right answer. Just stay willing to be a part of the process, and the solution will eventually arise.
Think about what connections you can make to your experience now….
What are your thoughts/reactions to the acronym? Which domain do you want to be more intentional around?
Do you find it easy or difficult to pause and reflect before responding right away?
When you are in a place where there is diversity of perspective, culture, and race…what are your go-to moves in those moments in which you pause before reacting? (especially when you have a hunch about people's associations or comfort levels with certain differences)
Do you have any default phrases or statements when you actually don't know where people stand? If not, then I have some more tips and tools to share!
If my blogs resonate, you may be interested in learning more about our 8-week online leadership course. Cohort 3 starts on January 8th! 
What are your reactions to these blogs about intentionality?
I'd love to hear from you. Leave a comment below.
—
S.P.A.R.K. was founded in 2016 by Rachel Rosen, a seasoned facilitator, racial equity leadership coach, and LGBTQ advocate. S.P.A.R.K. offerings sit at the nexus of Rachel's personal and professional passions, and she is on a mission to bring more empathy to the world, one conversation at a time. With a Masters from Stanford, and extensive training in leadership, coaching, team and organizational development, S.P.A.R.K. experiences are grounded in theory and practice. S.P.A.R.K. offers experiences that support leaders and teams to unleash their potential to facilitate powerful experiences, collaborate, and build trust.