with intentional leadership 
When I stepped into a leadership role seven years ago, I strived to be a "great" leader. I understood that relationships were at the core of a well working organization.  I had read and studied leadership and organizational development from the greats such as Jim Collins, Steven Covey, and  Steve Zuieback (to name a few).

Though I continually worked on being the best coach and manager I could be, I found myself struggling with the "feedback conversation". My personal experiences with receiving feedback lacked integrity and thus, did not lead to good models for me to follow.
When I first began, I wanted to be everyone's friend and make their life easier, since I thought I knew what it was like to be in their shoes. I wanted be a leader they liked and respected. Feedback is ultimately about the person giving it. In my case, I now see it was more about wanting to valuable and helpful than driving the objectives of our mission.
To make the feedback process more complex and nuanced, when a person who is of a different race/gender/generation/sexuality receives feedback, their brain is triggered into high alert (fight/flight). The latest research by Inge, Cheesebrough, West and Rock demonstrates this.
Truly transformative, confident leaders understand that feedback is a small part of a communication and requires several steps before it can effectively happen. Leaders operating with the following five steps to craft effective feedback:
Data:

What was observed (seen, heard) about the experience?

Feelings:

How did the experience feel?

Interpretations:

What assertions have been made? What beliefs are being operated upon? What interpretations are influencing the situation (both yours and the other persons)?

Desires:

As a leader, what do you want for yourself, the situation, and the other(s) involved?

Willingness:

This is a request for the desired behaviors and changes.
Utilizing these steps maintains our quest for learning and growing, bringing humility (and hopefully empathy) to our leadership. It allows us to model for our community. It shows a genuine desire to support our team members to learn, grow, and develop so they can be their best, most productive self with maximal impact.
My application of those five steps looks like this:
Ask for permission to share your observations before sharing.

Before beginning communication, ask the person if you can share your observations. This assumes some ego-distance.

Be human.

Show up as your authentic self so they feel at ease.

Affirm

what they are doing well. For example, "First I want to start by appreciating…"

Share

some specific observations. For example, "I noticed a pattern…"

Get personal.

Share your experience with vulnerability. For example, "I've experienced this myself. Would you be interested in hearing what worked for me (and what didn't)?"

Offer the feedback with integrity and compassion.

 For example, "For you, I'd offer that____is the most important next step. If you do nothing else, shifting this one small thing to start (something to experience a win)"

Pause

for reactions/reflections/thoughts

Loop back.

Set a time/date when you'll revisit
Bottom line: it's imperative that we're intentional as leaders in HOW we ask for and offer feedback.
To really make your communication a home-run, remember these additional skills:
Be specific.

Use direct language and get to the point.

Be a leader.

Even if you are friendly with them or their friend, it's helpful to say "I'm going to put my manager hat on now so we can have a transparent, productive conversation"

Be succinct

and speak in a calm pace. Create space for processing  

Be focused.

Remember,

about 93% of what we communicate is nonverbal
If you're interested in learning more about our approach, and the promising practices, stances, and adaptive leadership habits that we work on intentionally to communicate and lead with integrity, check out our upcoming 10 week leadership program!
Application doors are open, and the program starts on January 22nd.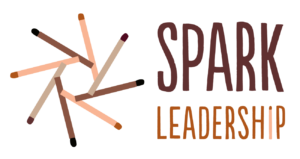 If you would like to apply and/or schedule a 20 minute Strategy Conversation to see if you'd be a good fit, click here.
Now, it's your turn to share.
Comment below and let me know your answer to any of these questions:
What do you think about feedback?

When does it get challenging to "hold up the mirror" for you?

Have other resources to share?
I'd love to hear from you!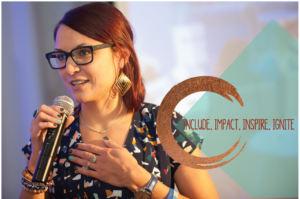 Rachel Rosen is a seasoned Facilitator, Executive Coach, Consultant, Racial Justice and LGBTQ activist, and the Founder of S.P.A.R.K. Leadership and S.P.A.R.K. Community. Rachel is on a mission to start a global conversation about inclusion, empathy, and racial equity. With a Masters from Stanford, and extensive training in leadership, coaching, team and organizational development, S.P.A.R.K. offers experiences that support leaders and teams to unleash their potential to facilitate powerful experiences, collaborate, and build trust–all in service of building a better tomorrow.